SEO for a new therapist, coaching, & small business website - Episode 5
Ronit Levy
May 30, 2022
Wondering why Google isn't sending visitors to your beautiful new website?  Using SEO (search engine optimization) is key if you want Google and other search engines to send you free, organic traffic. SEO for a new therapist, coaching, and small business website involves two key steps:  Using relevant keywords and building high-quality backlinks. Without these steps, you'll struggle to get visitors to your website. 
Meet Melissa Zawiscza, LCSW-S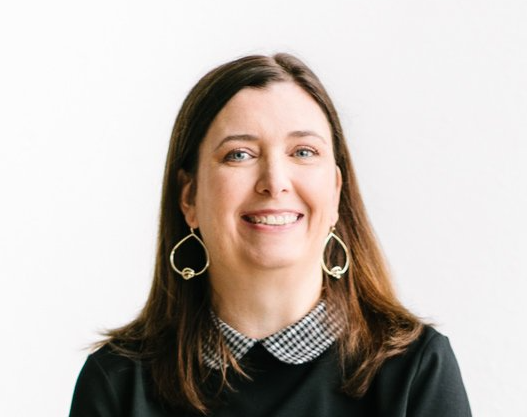 Melissa Zawisza is a therapist and the owner of Riley Counseling in Arlington, Texas.
She specializes in working with individuals struggling with trauma and anxiety.  A lot of her work focuses on teens.
When Melissa and I met, her website was fairly new.  Like most small business owners, she wasn't aware that SEO for a new website involves a few key steps.
First SEO steps for a new website
By listening to our coaching session, you'll learn:
Why you need to prove to Google that your new website is worth ranking and showing.

A 2-step SEO strategy for new websites.

How to build your online presence and credibility.

How to boost traffic to your website.
What is SEO?
SEO is a set of steps and practices that you use to make it possible for search engines to find, scan, rank, and show your web pages.  As a result of using effective SEO strategies, your website can get more free traffic from people using Google or other search engines.
An effective SEO strategy will help you build your online presence and credibility.
How does SEO work for coaches, therapists, and other small business owners?
Therapists, coaches, and other small business owners need the same thing:  A constant stream of clients who are willing to pay what they charge. Otherwise, you can't pay yourself well and keep your business open.
As a business owner, your website exists to get more clients. 
It is your online headquarters and what represents you on the internet.
Your website needs to be optimized for search engines like Google, Yahoo, Bing, etc. This means it has to:
Be well written.
Be easy to navigate.
Include all the information potential customers would want to know before they decide to hire you.

Help establish your online credibility.
Benefits of SEO for your business or private practice
Doing SEO effectively and consistently helps your website climb the search engine rankings.  You want your therapy, coaching, or business website to show up as high as possible in Google rankings.
Here are a few reasons why:
75% of internet users don't look past the first page of a Google Search Engine Results Page. Of the remaining 25%, only 3% will move on past the second page of search results.
People (including other business owners who want to send you clients) expect experts to rank well on google.  When you do, it helps boost your credibility.
The higher you rank, the more organic traffic Google sends you.  This means you don't have to work as hard on other forms of marketing.
The more ways people have to find you online, the easier it will be for you to create a consistent stream of clients.
How is SEO for a new website different from regular SEO?
The biggest difference between SEO for a new website and a website that's older than a year is that you're not trying to prove the legitimacy of an existing website.
SEO for an existing website aims to improve how Google sees and ranks your website. 
If your website has been around for over a year, Google has already scanned and indexed it.  It's familiar with what the website is about and has already decided when to show it.
SEO for a new website focuses on providing the site is useful and credible.
When your website is new, you need to take specific steps to prove it's legitimate and credible.  That's why all sites start in the "Google Sandbox."
What is the Google Sandbox? 
Google created a "sandbox" where they test websites before showing them in search results. Since anyone can put up a website, Google needs a way to separate legitimate websites from spammy and dangerous sites.
Google and other search engines have key goals:
To show people the most relevant, truthful, and up-to-date website.

To make sure the websites they show are safe for people to visit. 
If you don't follow the rules of SEO, then it won't rank well or be shown in search results.
How long does it take for websites to leave the Google Sandbox?
It usually takes a new website 6 to 12 months to launch out of the Google Sandbox.  The more SEO you implement, the easier it will be for Google to release your website from the sandbox and rank it well.
A 2-Step SEO Strategy for a New Website
Step 1:  Add relevant keywords throughout your website.
Keywords are words, phrases, and questions your ideal client types into search engines to find you. When you have these keywords on your website, search engines are more likely to show your website in response to their searches.
Keywords help increase traffic to your website. The easiest way to do this is by:
Adding keywords to existing web pages
Creating quality content (i.e., new, thorough, and relevant) through new web pages and blog posts.
This step is part of On-Page SEO. These are steps you take to optimize the website itself.
For businesses that help people, keywords will usually include:
Your credentials (e.g., therapist, coach, mentor, healer).
Business location (e.g., city, county, state).
Services (e.g., therapy for anxiety, executive coach, digital products for busy moms).
Issues potential clients are dealing with.
Answers to questions related to what you do (e.g., what is…? how do I…?).
Step 2:  Build backlinks.
A backlink is a path connecting a website to your website.
High-quality backlinks are essential for SEO.  Google wants to see that reputable sites are connecting to you. As you get more quality backlinks, your online credibility and reputation improve.
Each backlink acts the same way a reference does when we're looking for a job. It means the other website owner is willing to vouch for you.
Google takes that very seriously, especially when your business affects people's health, safety, and finances.
How to build backlinks: 
In order to get a backlink, you need to show up on another website. This step is part of Off-Page SEO.  These steps involve "getting your name out there" in a good way on the internet.
You can build backlinks using a number of strategies.  Here are a few examples:
Listings in professional directories.
Guest blogging.
Being a guest on a podcast.
Being quoted in an article.

Teaching a class or webinar.

Sponsoring an event.
It's common practice for the platform you're a guest on to link to your website.
Building good backlinks is essential to launching strong out of the Google sandbox. You then need to consistently gain backlinks to improve your ranking.

Don't wait to start SEO work on your website
SEO helps you prove to Google that your business website is credible and worth showing. When Google gets enough proof of this, it will start sending organic traffic to your website. This process usually takes 6-12 months.
Don't make the mistake of thinking SEO is a "set it and forget it" process.  SEO needs to be ongoing if you want to achieve and maintain high rankings in search engines. The closer you rank to page one, the more likely you'll get free traffic to your website. 
You can pay for SEO services and/or use SEO tools to DIY your SEO.
Either way, make sure your website stays up-to-date, easy to find, and the best place for potential clients to learn about you.

Resources
To learn more about Melissa and the psychotherapy services she provides teens and adults struggling with trauma and anxiety, please visit:
Her website: https://reillycounselingtx.com/

Facebook: Reilly Counseling PLLC. 

Instagram: @RileyCounselingTX. 
If you want exclusive content and tools to help you grow your SEO, business and marketing without all of the overwhelm, join the Simple SEO Systems email community.
Go to www.SimpleSEOSystems.com to sign up right now on the homepage.
Business In Between, Episode 05: Transcript
Please excuse any spelling and grammar errors in the episode transcript below.
Dr. Levy
Hi!
Welcome to the Business in Between Podcast. I'm your host, Dr. Ronit Levy. In this episode, you'll sit in on a coaching session that I had with Melissa Zawisza, LCSW-S, owner of Riley counseling in Arlington, Texas.
When she and I met her website was fairly new.  Like most small business owners. Melissa, wasn't aware that SEO for a new website involves a few key steps at this stage of a website. Melissa had to prove to Google that her new business website was worth ranking and showing.
By listening in on our coaching session, you'll learn what you need to think about when doing SEO for your new business website.
It's important to get these SEO steps, right if you want to:
One: Build a strong online presence.
Two:  Make it easy for Google to find your website and then show it to the people who want to hire you.
These steps are especially important. If your business offers information online about safety, health, money, and future happiness that's because Google holds these websites to an even higher standard.  Let's get started.
All right, Melissa. Hello, and thank you so much for being here today.
Melissa: 
Hello. Thank you for having me.
Dr. Levy: 
You're very welcome. I know you are super busy with running Reilly Counseling, and I'd love for you to tell us a little bit about you and your specialty since it's so important in general.  But it's so important given everything that we're experiencing right now.
Melissa: 
I am a licensed clinical social worker in Texas. And for about 13 years, I worked at a county hospital in Dallas at a clinic that served survivors of sexual assault, child abuse, domestic violence, and human trafficking. I worked my way up from a counselor all the way to the director of the center. And it was an invaluable experience. Like I learned so much there. My position was eliminated in August of 2019, so it took some time off. And then I was like, okay, March of 2020, I'm gonna open my private practice. And then lock down happened.
And so things got in the way and I ended up opening my practice in August of 2020.  I serve preteens teens and adults who are struggling with anxiety and trauma. I do it a hundred percent telehealth right now.
Dr. Levy:
That's absolutely fantastic. And we were talking before about how it's so easy to overlook the signs of trauma and it's so easy to attribute them to something else.
Melissa: 
Definitely. So when I talk to parents and you mean young adults too, it's talking about, okay, what has changed? What's your sleep pattern? Like, what's your eating? Like, are you having mood swings? Because yes, that could be very adolescent based, but it's also very classic trauma too. So just really normalizing all of those kind of little day to day challenges that clients are facing.
Dr. Levy
And I love that about your website, where you make it so easy to understand that there are these little everyday challenges that show up that you could so easily dismiss or overlook. And you have, I noticed a page for teens where you're talking directly to them. Yeah. And a page for parents in the public. And you talk a lot about just the day to day, Hey, listen, this is what the symptoms of trauma look like.
We also talked about how you have a new website because you've published it in August, 2020. And with a new website, you have two main goals.
The first are keywords, cuz that is how Google and search engines find you. And so with those symptoms and talking about those symptoms, why do I have nightmares is way more likely to be something that someone Googles as opposed to what are the symptoms of trauma or have I been traumatized? And so these symptoms are such great keywords.
And then we also talked about the second piece, which is called off page SEO. And that's that part where we have to build an online presence and reputation so that Google sees us as legitimate and
Melissa: 
All sounds like a foreign language to me. <Laugh>
Dr. Levy: 
Totally, of course we focus on our websites because that's like the tangible thing and the idea that we have to create an online presence, like what's that? Right? And somebody called the marketing department!
Melissa: 
That's what I think the struggle is from, I was at a large county hospital in Dallas and I had departments. I had a PR department and they wrote press releases or blogs for me. And I would just edit it. They would have new stories and I would do an interview. Like a lot of things came easy. I mean, I did have to work at marketing and I learned along the way, but this is a whole new experience being in private practice on my own, in my house right now. Yeah.
Dr. Levy:
And having Google and the world get to know Melissa and Riley counseling, and you are the marketing department.
Melissa:
Yes.
Dr. Levy: 
And Google needs to see these things called backlinks, which if we were talking about the human world, it's like giving references. When you're applying for a job, it's how organizations vet us. Right. They want to know that their people are willing to speak positively on our behalf. Google wants the exact same thing. And whenever another website, and that could be from a podcast, a guest blog, post, a class or a workshop that you did, all of those are called back links. So they link back to your site. And a back link is basically a path that another website creates to your website. If we were gonna get techy, that's really all it is.
But in Google's eyes, it's also a reference and it's a vote of confidence. And as a new site, you have to build up something called domain authority. And domain authority is a score from zero to a hundred. And every single website in the entire world started with a domain authority of zero and gradually, or depending on how much money and who you are, very quickly built up.
Brene Brown has a domain authority score of 85.  But Brene Brown is Brene Brown and she also has a team, right? Facebook and Netflix and those guys are in the nineties. We're not going like, no, we're not going for that. Let's really solidly work toward like 20.
Melissa: 
Right. <Laugh>
Dr. Levy:
No, like if over the next couple of years you can hit that as a psychotherapy practice. Yes. That's amazing. So just to calibrate goals for a new site, we emphasize those keywords. So Google can find you. And we really focus on building that domain authority through back links so that Google sees you as legitimate and especially in our field, mm-hmm because we're under that umbrella of healthcare. That's super important.
Google has very specific guidelines for any website or business that falls under what's called your money or your life. And those are websites that have to do with just those things, right? Health, safety, your money and your current or future happiness. Technically I think we fall under all of those.
Melissa: 
<Laugh> yes. <Laugh> I was gonna say no pressure there, but yes. Okay.
Dr. Levy:
And so we identified that that was a bit of a struggle. You've done a lot of work on the website mm-hmm <affirmative> but it's that off piece SEO and getting those back links that's been the struggle. So what's been going on there.
Melissa:
I think I spent so much time focused on creating the pages and tweaking it and keywords and SEO as a mental health provider. It's like a foreign language. And so getting an understanding of that and I feel like I've heard bits and pieces and din tradings on keywords. And so I've tried to incorporate that into my site, the back links. I don't think I have any on my site. I keep hearing about it, but just not being sure. Which way to go and how to do that.
Dr. Levy:
It can be hard to think, who do I reach out to? And that's scary.
Melissa:
Yes. Again, being just a business owner, networking online is a little scary. And so thinking about what I've done, I've done some podcasts. I don't have those on my website right now. Mm-Hmm <affirmative>. And so I think those would be good links to have.
Dr. Levy:
When I talk to a lot of clinicians and coaches, it turns out that they've done guest blogging or appearances or podcast episodes mm-hmm <affirmative> and they never requested that the platform that they were on, that they were a guest on link back to their site. And that's what that back link is.
Especially in our field, we don't wanna be salesy. We don't wanna be pushy. What if that's rude? We don't wanna offend anyone. But that's actually considered standard practice. So anyone who has a platform and has invited you, or given you the opportunity to be a guest, they're expecting to link back to you.
And so all you have to do is ask them, or even just tell them, Hey, can you link my name? Here's a short bio. Can you please include this at the bottom of a blog post or in the summary of your show notes? And can you please link back to my website?
Melissa: 
And that's good to know cuz I don't think I would've ever put that together to do that. Yeah. I'm already thinking about some local podcasts that I can figure out what I can talk about and do that like a little blurb and just see what they say.
Dr. Levy
And a lot of people downplay local podcasts, local newspapers, local TV or radio opportunities because they think it's too small that it's local. Okay. And it's absolutely fine because first of all, you're a news site. And so it's a great way to get your foot in the door. But second it's a credible platform that's willing to vouch for you. And so Google goes a newspaper vouched for her or a local, you know, that podcast vouched for her. And that's fantastic.
Melissa:
So now I feel like I have a long to-do list after this <laugh> talk. But this, yeah, these are great ideas that it'll be exciting to see what happens.
Dr. Levy: 
Absolutely. The most important thing is to do it in a way that feels comfortable to you. so both of us talked about how we are just huge podcast fans and we were talking about local podcasts and you're in Texas.
So technically Brene Brown's podcast is a local Texas podcast that you could reach out to. Right?
How many of us would actually have the courage to do that? <Laugh> despite the fact that that's probably a dream for many of us. So if somebody out there listening has the courage, please get in touch with us and tell us how you did it.
Melissa:
<Laugh> exactly.
Dr. Levy: 
Maybe you'll like inspire the rest of us, but local podcasts, anything that you feel comfortable reaching out and doing. Cause we don't want you being someone else. This is already hard enough. And putting yourself out there, that's a big risk. That's being vulnerable. Try for some easier wins early on.
And that's why I always tell people, you know, see if you can present for a colleague's practice, who's a non-com competitor, you know, would they be willing to have you do a webinar? Can you do a continuing education class in some way?
Again, like I said, local papers, local radio stations, local podcasts or smaller podcasts or smaller sites online that you know of and you really like, and we all have them, right. The ones that we refer our patients to like, Hey, check out that site. They have a lot of good information because it's going to be easier for you to reach out to them. You're familiar. Yes. And, or they're familiar rather. And so you're going to come across as more genuine it'll sound less like a cold pitch.
Melissa: 
Yes. And know it, even as we're talking, I didn't put this together. I have two presentations that I'm doing in may. Oh wow. And one is for a local networking group and we used to meet at a pancake house on Tuesday mornings. And so they asked for speakers. So I'm giving an overview of sexual abuse and sexual assault in may. And then also in may, I'm on a panel, I guess, for a former colleague at a local agency in Dallas on self injury. Yes. I have these two things coming up in may. And so I need to remember these things <laugh>
Dr. Levy:
So, so right there, those two back links, I would recommend reaching out to the coordinators. And even now as they're getting ready or if they're already marketing it to have them link back to your site. And like I said, it's not salesy. It is not pushy. It's considered standard practice. And you just slowly build those up because as a new website, Google's waiting for you to prove yourself. And then even after you've proven yourself in order to get that visibility that you want because you, the keyword stuff, you're, you're doing a great job, but that's only one part of it. Google really wants to make sure that you continue to come across as legitimate. So continuing to build those back links is how you get to that domain authority score that we're looking for. And so just slow and steady and consistent. That's it. And then one day you'll let me know if you're on the Brene Brown podcast,
Melissa:
Right? Exactly.
Dr. Levy:
<Laugh> and I'll just live vicariously through you.
Melissa: 
I have listened to her podcast and answered the questions that she does at the end, but also have thought, oh, I need to write a book to her be on her podcast because I've bought so many books because of her podcast.
Dr. Levy: 
Yeah. She does an incredible job of highlighting and featuring the accomplishments of these tremendous people. And so listening to how they talk about themselves is a really good way for us to get some insights into how we can talk about ourselves and what we do. Mm-Hmm <affirmative> when we're on other people's podcast.
Melissa:
That's a really good point. Yes
Dr. Levy:
<Laugh> Yes, because they have teams and they're really super well rehearsed.
Melissa: 
Right. I'll be talking to myself now as I go on my walks, I'll be talking to myself, thinking about how I can do this. Perfect.
Dr. Levy: 
And you know, in the future, if you have questions about how to do this, or you're not sure, or there's an opportunity that's presenting itself and you really like to pitch, but you're not really sure which way to go, just reach out and we'll talk.
Melissa:
Okay. That sounds great. All right. Thank you so much for this.
Dr. Levy:
You are so welcome and I'm excited to check in in six months, we'll run your site again and we'll take a look at how many back links you've got because we'll have today's date down and we'll know where you are now. And then in six months, we'll take a look and we'll, we'll probably see a good handful, if not more.
Melissa:
Yes. One quick question. How many is too many to have? Or how many should I shoot for, for back links?
Dr. Levy: 
There's never too many. What you're looking for is quality
You want to make sure that first of all, you never buy back links because technically there are thousands of directories that if you pay them, they'll create a back link, but Google's gotten very, very sensitive to make sure that any directory you're on is actually relevant and they don't view them as super high quality. It's like, oh good. You've been verified by these directories that are legitimate. That's a really good question by the way. Cause a lot of people will just get on every directory they can mm-hmm <affirmative> and a lot of SEO companies will say, we'll get you on 45, 50, 60, 70 directories. Those are really low quality back links. Okay. Google would rather, you have five high quality back links than 15 low quality back links.
Melissa:
That makes sense.
Dr. Levy: 
The answer to the number question is as many as you can get and remember it's consistent over time and really focus on that quality.
Melissa:
Okay, great. Thank you so much.
Dr. Levy: 
Thank you, Melissa. Thanks for sharing about your practice. What you're doing. This is so familiar to so many of us, even if our site and our practice is not new, that putting ourselves out there and having to create an online presence, that's not something they tend to go over when they're training us how to help people.
Melissa:
Exactly. <laugh>
Dr. Levy: 
So thank you for sharing that with us and being vulnerable with us about that.
Melissa:
Thank you.
Dr. Levy: 
Absolutely. And if people want to learn more about Riley counseling, which by the way is in Arlington, Texas, but serves the entire state of Texas. Yeah. And the tremendous work that you do regarding anxiety and trauma, where can people go and learn about you?
Melissa:
So my website is ReillyCounselingtx.com. 

I'm also on Facebook asReilly Counseling PLLC. 

I'm on Instagram @RileyCounselingTX. 
Dr. Levy:
Great. And I will make sure to link to your site and to make sure that I put a link to your website, to, and to your social media so that people can reach out if they'd like to get more information.
Melissa:
Perfect. Thank you.
Dr. Levy: 
You're very welcome. Thanks for joining me today.
Dr. Levy:
Nine months after our coaching session, I checked in on Melissa's website. I'm happy to report that ReillyCounselingtx.com is doing great.
It's out of the Google sandbox. This means that Google is sending her website free organic traffic.
Her domain authority is already at an eight. This means that Google and other search engines see her website as a credible source of information.
The site is ranking for 55 keywords. This means that people already have lots of ways to find her website. Most of her organic traffic is going to her homepage and to specific blog posts about her trauma work. People are noticing that she's a specialist and they're really interested in the work she does with teens.
She also has well over a hundred backlinks. This means Melissa has been super busy getting her name out there.
Well done, Melissa. Your site's on a really good path.
Conclusion to the episode (by Dr. Ronit Levy):
Thanks for joining me on this episode of the Business in Between Podcast.
If you enjoyed this episode and want more information on growing your business on your terms, make sure to join the Simple SEO Systems email community.
You'll get exclusive content and tools to help you grow your business without all of the overwhelm. It's also a really easy way to get in touch with me.

Head over to www.SimpleSEOSystems.com to sign up. 
I'm Dr. Ronit Levy. Thanks for joining me today. Talk to you soon.